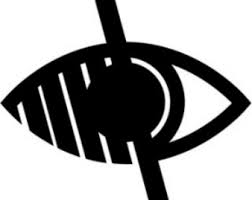 Funding
Tuition fees
The Tuition fees for RCTTP are £9250.
Funding
Student Loans
Trainees who are not on a  salaried course can access student loans to pay the fees and may also be entitled to a Maintenance Loan (this is means tested). Trainees usually opt to take up the Tuition Fee Loan to cover the costs of training however in some cases trainees choose to pay the fees themselves.
For more information on student loans please visit: www.gov.uk/student-finance
Bursaries
Trainees on a SCITT or  School Direct (non-salaried) course may also be entitled to a tax free bursary. This is paid via the training provider in 10 monthly instalments between October and July.
The bursary amount varies depending on your degree result and the phase/subject you are training to teach, it also changes year on year.
| | | |
| --- | --- | --- |
| Eligibility 2020-21 | Scholarship | Bursary (Trainee with 1st, 2:1, 2:2, PhD or Master's) |
| Secondary mathematics, chemistry, languages, and physics* | £28,000 | £26,000 |
| Computing | £28,000 | £26,000 |
| Biology and classics | no scholarship available | £26,000 |
| Geography | 17,000 | £15,000 |
| Design and technology | no scholarship available | £15,000 |
| English | no scholarship available | £12,000 |
| History, RE, Business Studies, Art and Music | no scholarship available | £9,000 |
| Primary with Maths | no scholarship available | £6,000 |
There are no bursaries for Secondary: Drama and PE or Primary teacher training.
*In addition to the bursary/scholarship, Maths, Chemistry, Languages and Physics trainees will also receive three additional early-career payments of £2k each in your second, third and fourth year of teaching – enhancements to these payments are available if you teach in specified areas in England. You'll need to have completed a non-salaried teacher training course and received a bursary or scholarship in the academic year 2020-21 and you must have taught in a state-funded school in England since completing your teacher training course.
For the most up to date information on bursaries and to check your eligibility please visit: https://getintoteaching.education.gov.uk/funding-and-salary