Please welcome our new Programme Manager
We would like to welcome to the team, Katharine who is the new Programme Manager at RCTTP!
Katharine has over 20 years' experience in the education sector, having sixteen years of leadership experience which includes the roles of head of department and faculty. Seven years of which were in senior leadership with responsibility for Teaching and Learning, CPD and curriculum design. A key role was as NQT and ITT Co-ordinator, developing many teachers to become successful practitioners and go on to make outstanding contributions in the education sector.
Katharine has worked in several authorities across Teesside, teaching in a range of schools, bringing a wealth of experience to this role.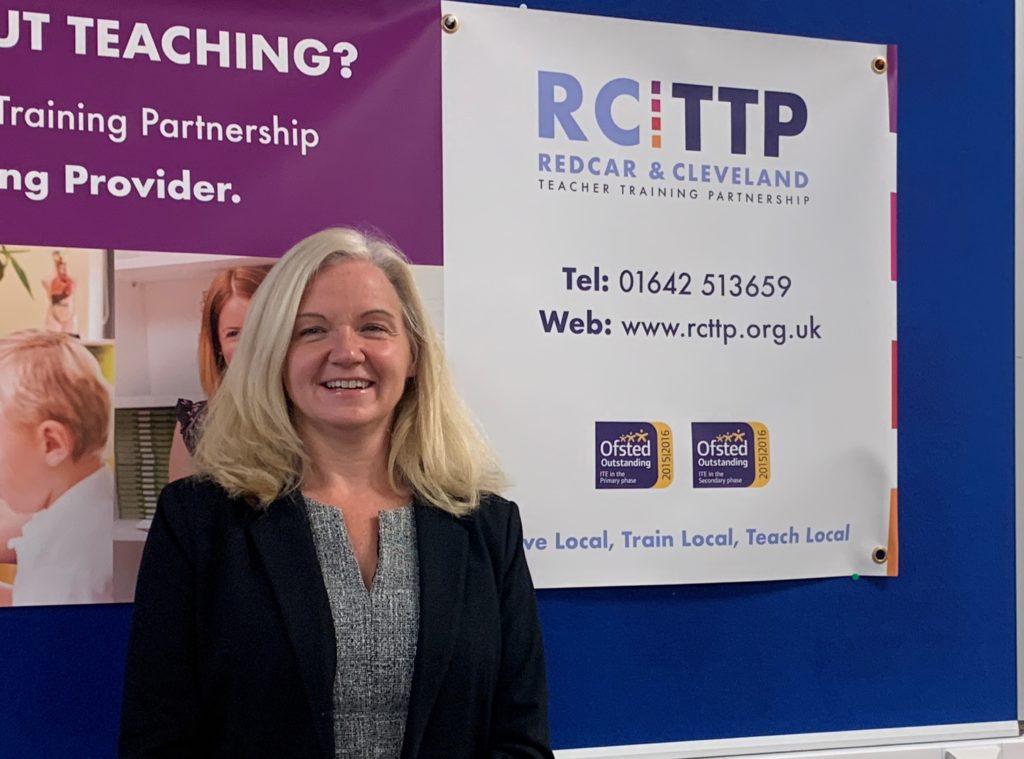 Katharine had this to say about joining us: "I am passionate about providing aspiring teachers with high quality training and support so that they become outstanding practitioners. I have always valued the development of staff, ensuring teachers and support staff have the necessary skills and resources to complete their roles to the best of their ability. This has therefore led me into the career of teacher training.
I have worked in partnership with RCTTP for 6 years and have been very impressed with the dedication and commitment from the team, to work in partnership with schools across the Tees Valley and North Yorkshire to provide an outstanding teacher training programme. It is a privilege to now be given the opportunity to lead the programme and support the teaching profession by training the next generation of teachers.
I am very much looking forward to working with colleagues in all our partnership schools."