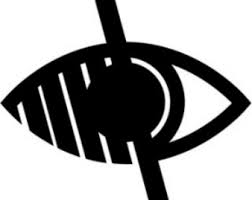 Entry Requirements
Qualifications
GCSE Maths at grade A*-C or Grade 4 or above
GCSE English Language at grade A*-C or Grade 4 or above
GCSE Science at grade A*-C or Grade 4 or above  (Primary applicants only) 
An Honours Degree (360 credits) at 2:2 or above. If you wish to train as a Secondary teacher your degree must closely relate to the curriculum area chosen. For those with a Foundation degree this must be supplemented by at least 120 credits at HE level.
Equivalencies
We Only Accept:
O Level (Grades 1-6/A-C)
CSE (Grade 1 only)
SCE (Grades A-C)
SCE Standard Grade (Level 1-3)
NARIC recognised equivalents for candidates educated outside of the UK
We Do Not Accept:
Level 2 Key Skills
University equivalency tests.
Experience
Whilst school experience is not an essential criteria for entry to initial teacher training, relevant experience is extremely valuable. It is therefore very important to gain as much experience as possible of working with children (preferably in an educational setting). It is also useful if this experience is with children of the age you wish to teach.
Professional Skills Tests
All applicants to both SCITT and School Direct must pass the Professional Skills Tests in Literacy and Numeracy before starting the course. Please see our Quick Guide for more information.
Overseas Qualifications
Overseas applicants are also welcome provided they have the required qualifications. Qualifications from within the European Economic Area (EEA) are generally accepted as UK equivalents. If you have qualifications from outside of the EEA the National Academic Recognition Centre (NARIC, www.naric.org.uk) will be able to advise you on whether your particular qualifications are equivalent to the minimum requirements and may also be able to provide certification where appropriate.
Police Check
You will be required to complete an enhanced Disclosure and Barring Service (DBS) check to verify that you do not have a background which would render you unsuitable to work with children.